About psilocybin therapy
We want to give people living with mental health challenges better options.
About psilocybin therapy
We are studying investigational psilocybin therapy (also known as psilocybin treatment), administered with psychological support, as a treatment for certain mental health conditions.
Psilocybin is an active ingredient in some species of mushrooms, often referred to as 'magic mushrooms'. We've developed an investigational, synthesised formulation of psilocybin, called COMP360, and are researching its effectiveness for certain serious mental health disorders, including treatment-resistant depression, post-traumatic stress disorder, and anorexia nervosa.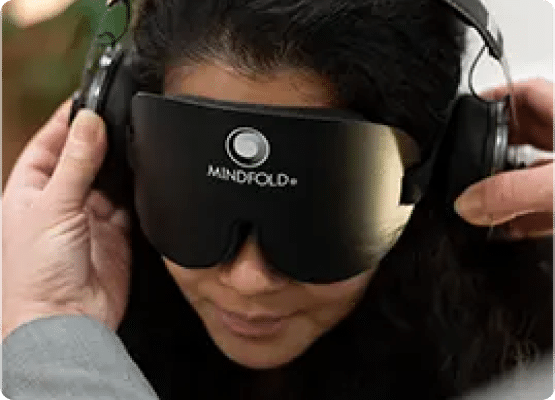 What happens during psilocybin therapy?
We are running a rigorous, global clinical development programme of investigational COMP360 psilocybin therapy for treatment-resistant depression.
01
Preparation:

The patient and therapist get to know each other, building a foundation of trust, so the patient can feel supported and at ease during their psilocybin session.

02
The psilocybin session:

The patient lies down on a bed in a comfortable room, designed specifically for the session. They receive a dose of investigational COMP360 psilocybin in a capsule. During the experience, patients listen to a specially designed music playlist and wear an eye mask, to help them focus internally. The psilocybin experience typically lasts 6-8 hours. A therapist is present throughout the session.

03
Integration:

Patients are encouraged to discuss their experiences of the psilocybin session.
This timeline sets out the psilocybin research story over the past few decades.
Click on the icons below to see the related publications